PLEASE SUPPORT THE NEW SCHOOL CAMPUS VISION
What is Renaissance Academy?
Renaissance Academy is a full-time Islamic school located in the heart of Austin, Texas. It has been serving the Greater Austin Community since 2007, providing Pre-k through College-Prep High School programs with 100% graduation rate. Our Alumni have been admitted to Tier 1 colleges such as UC Berkeley, UT Austin, Texas A&M and others.
The Mission of Renaissance Academy is to graduate students with academic excellence, leadership skills and distinguished moral principles who contribute to society and fully live the values of Islam.
First Look at the Concept Plan for the New School Campus!
Why do you need a new campus?
Alhamdulillah, in the past few years, Austin has seen a massive influx of people, including Muslims. As wonderful as it is to have more people join our community, our school is at capacity and unable to admit more students in almost all grades.
Additionaly, more and more Muslim parents are growing concerned with the shifting moral standards in public schools and this is leading them to seek for safer environments for their children.
These dual forces have driven demand for Islamic education so high, that we are at a point where we have 200+ students on our school's waiting list!
Therefore we are at a point where we need to have a new campus built, not just to serve the demand today, but of future generations to come.
How will this project be executed?
The project will be executed in phases. Each building/school will be built in it's own phase, before we move on to the next. For any other questionss please reach out to us.
Providing ample space for our students to play popular sports on campus. Giving our high school students athletics that our Royals can use for sports leagues, potentially leading to professional sports
Your Generous Support Helps Make this Vision a Reality!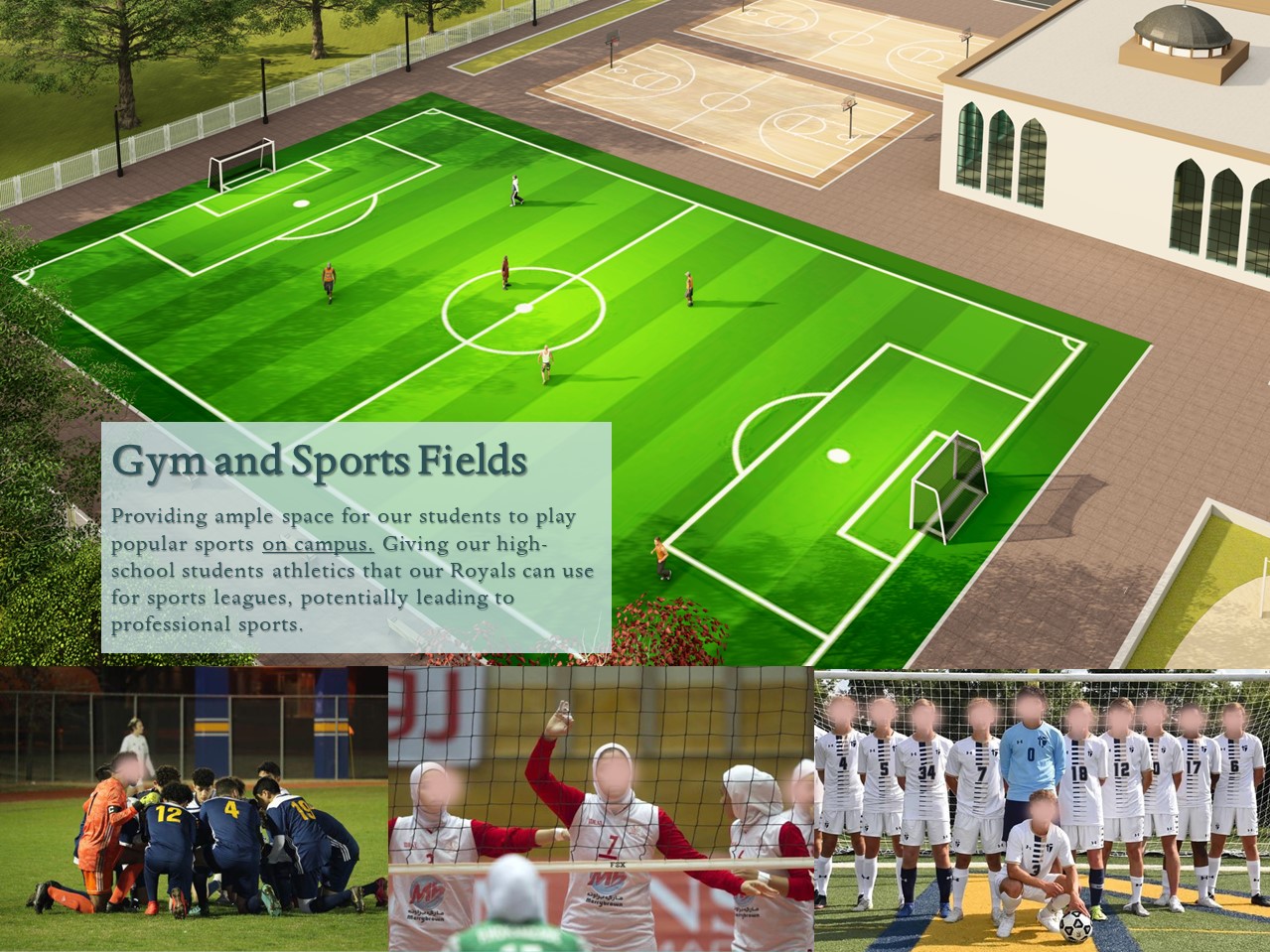 Where will the New Campus be located?
We are actively searching for properties that fit our requirement for the new campus (mainly, 8-10 acres and shovel ready). It will also be located in the northern part of Austin, following the shift of the parent population towards the north. But close to all the major Northern Masajid of Austin as shown by the highlighted area in the image below: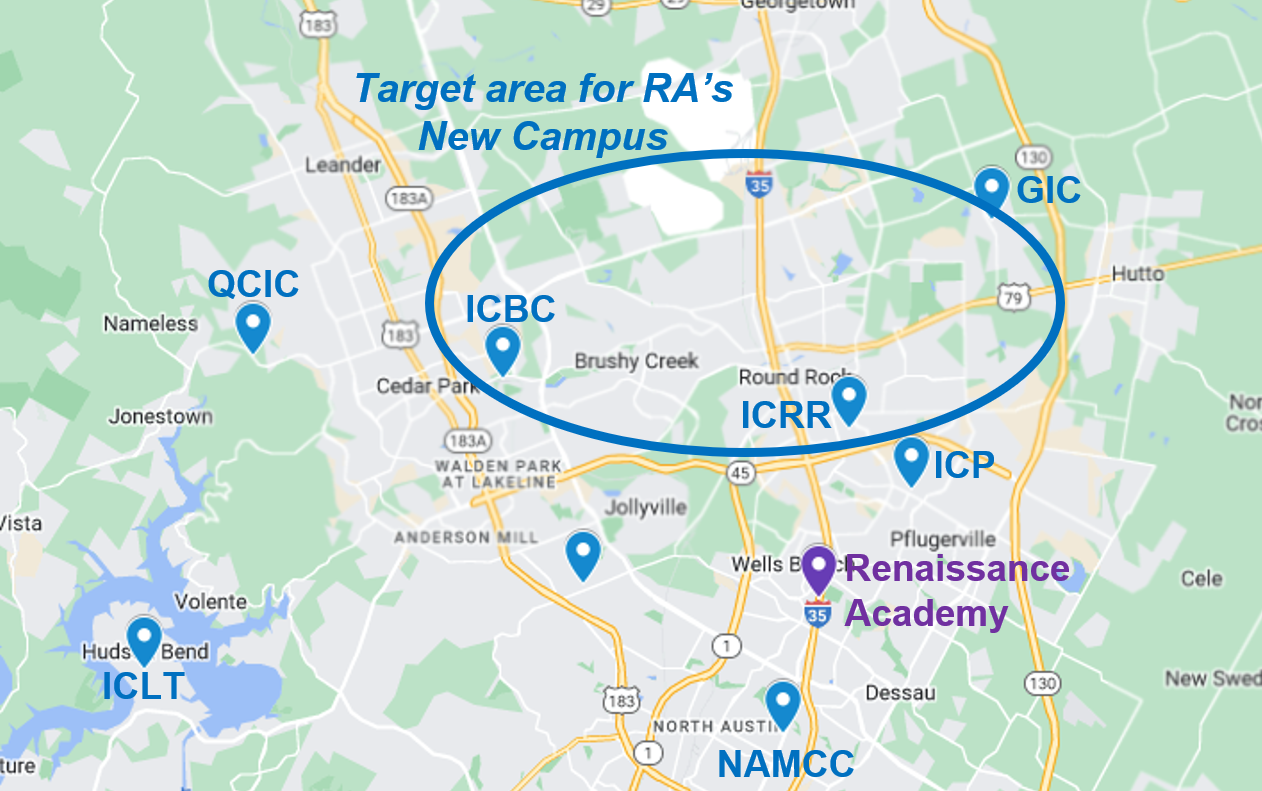 New Campus Picture Gallery