19-Acre Campus: Shaping a Brighter Future Together


The Renaissance Education Foundation is delighted to announce a significant milestone in our journey to enhance education and nurture the community. Through the blessings and guidance of Allah (SWT) and the relentless dedication of our volunteers we have successfully entered into a contract to acquire a promising site for the expansion of Renaissance Academy and build a new spiritual and academic hub.
Funding and Support: We need your support in this exciting new chapter of our journey. The total land acquisition cost is $3.3M that we need to collect by December 5th, 2023 inshaAllah.
We invite you to spread the news and generate awareness about this everlasting legacy, fostering a brighter future for our generations to come and the community at large.
Double your donation with Corporate Matching!
Please check with your employer to see if they offer any corporate donation matching programs. RA has donation matching programs with the following companies: IBM, Apple, Cisco, Microsoft, Visa, eBay, Qualcomm, AMD, Emerson, Samsung and others. 
Skip the Fees, Donate with Zelle!

REF@racademy.org


Location: Situated in the idyllic surroundings of Leander, this 19-acre site is nestled in a secure and welcoming neighborhood, located at 650 Private Road 920. Its strategic location provides excellent accessibility for both western and eastern communities, and offers ample flexibility to develop the land in alignment with our vision for the future Renaissance Academy campus.
Vision for the Campus: The envisioned campus will holistically cater to our community's spiritual, academic, and extracurricular needs. It will feature a Masjid, division-level buildings catering to pre-school and K-12, an auditorium, athletic center, track fields, and other essential amenities inshaAllah.
Feasibility and Community Insights: Preliminary results from a comprehensive feasibility study are promising, reinforcing our optimism about the potential of this land. Our research and survey data guided the search for potential sites, revealing a growth trend in the northward direction, necessitating a centralized location. However, the scarcity of shovel-ready land with readily available utilities within our budget posed a challenge during our property search.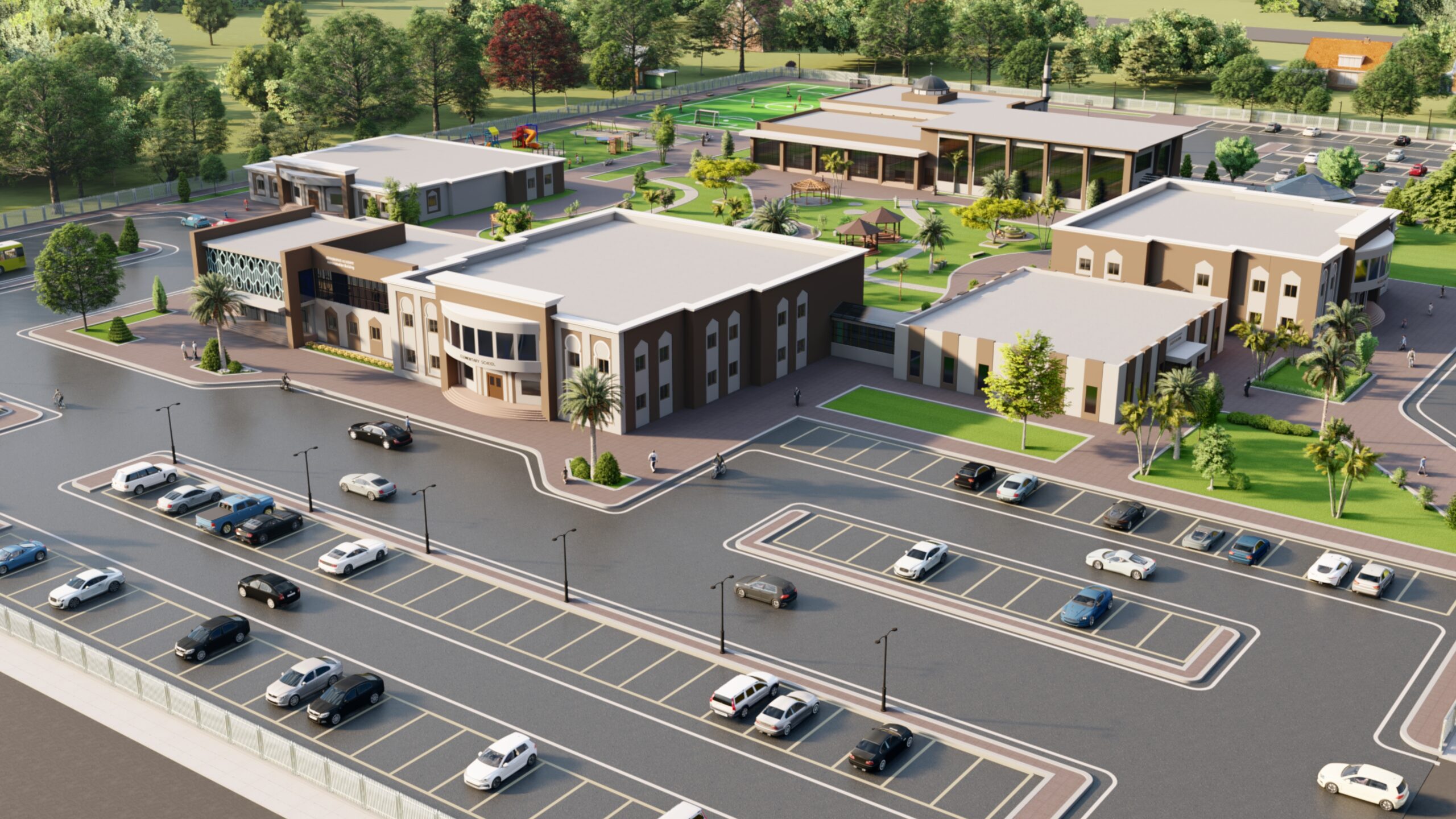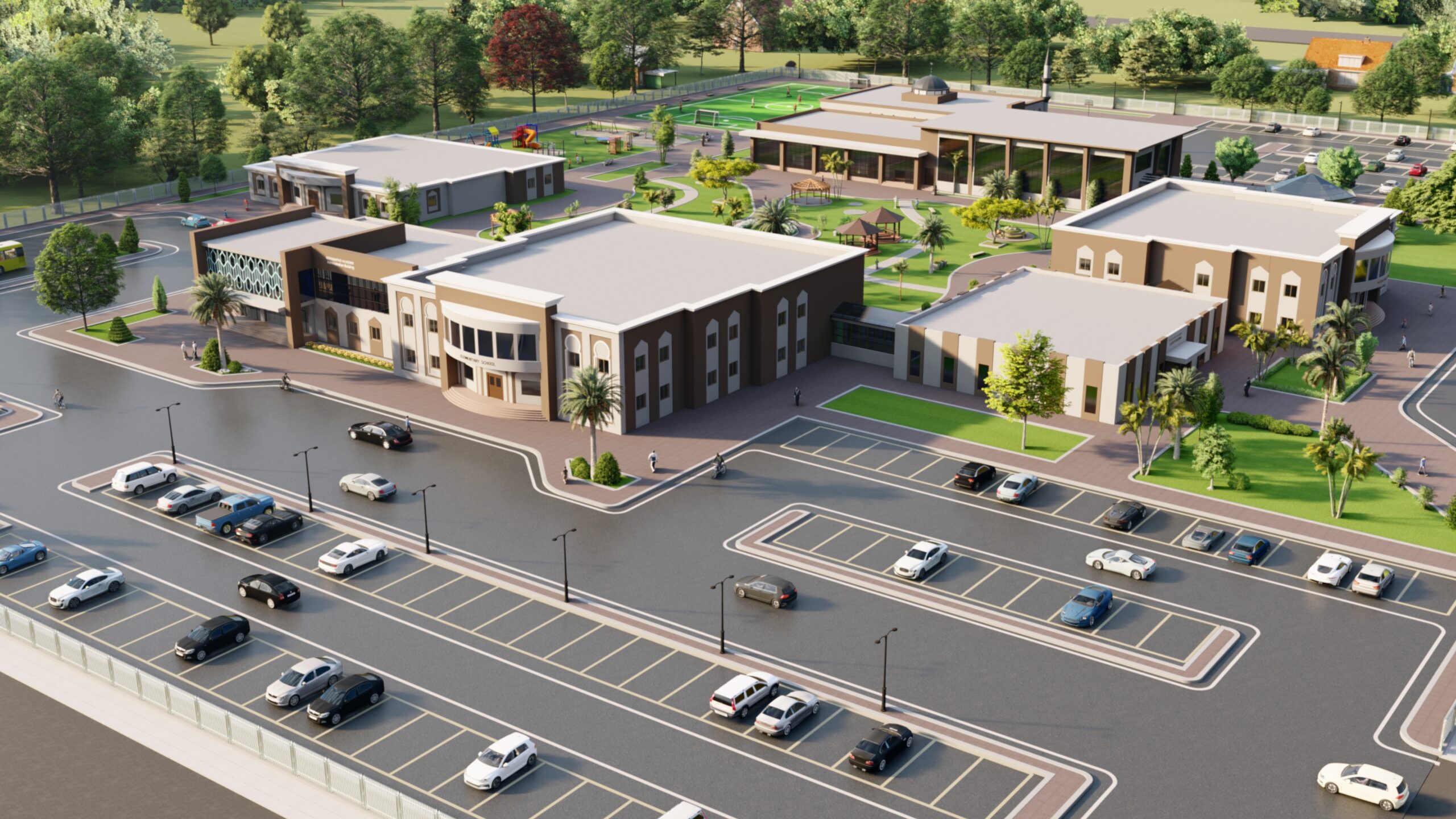 Addressing Commute Concerns: Recognizing the potential concerns about the commute, especially for families residing in the eastern part of our community, we are committed to addressing this issue. A bus system will be implemented to ensure convenient transportation for our students. Additionally, the city's plans to widen 2243 will enhance accessibility to our potential new campus, mitigating travel challenges. Currently, our intention is to maintain the operation of our existing campus.
Community Commitment: Renaissance Education Foundation extends heartfelt gratitude to our supporters for their unwavering dedication to our mission and vision. We would especially like to thank Br. Wahed Qureshi, Br. Sam Sheik, & Br. Eyad Kasemi for their tireless efforts and commitment. Together, we are forging a brighter future for our next generation and community. The Renaissance Education Foundation Board and the passionate expansion team look forward to sharing this remarkable journey with each and every one of you as we continue to grow and thrive together, inshaAllah.
Please stay tuned for further updates as we embark on this transformative journey, guided by the blessings of Allah (SWT).
Jazakum Allahu Khairen
Board, Renaissance Education Foundation
What is Renaissance Academy?
Renaissance Academy is a full-time Islamic school located in the heart of Austin, Texas. It has been serving the Greater Austin Community since 2007, providing Pre-k through College-Prep High School programs with 100% graduation rate. Our Alumni have been admitted to Tier 1 colleges such as UC Berkeley, UT Austin, Texas A&M and others.
The Mission of Renaissance Academy is to graduate students with academic excellence, leadership skills and distinguished moral principles who contribute to society and fully live the values of Islam.
Why do we need a new campus?
Alhamdulillah, in the past few years, Austin has seen a massive influx of people, including Muslims. As wonderful as it is to have more people join our community, our school is at capacity and unable to admit more students in almost all grades.
Additionaly, more and more Muslim parents are growing concerned with the shifting moral standards in public schools and this is leading them to seek for safer environments for their children.
These dual forces have driven demand for Islamic education so high, that we are at a point where we have 200+ students on our school's waiting list!
Therefore we are at a point where we need to have a new campus built, not just to serve the demand today, but of future generations to come.
How will this project be executed?
The project will be executed in phases. Each building/school will be built in it's own phase, before we move on to the next. For any other questionss please reach out to us.
Where will the New Campus be located?
650 Private Road 920 Leander, TX 78641
This property is nestled in a secure and welcoming neighborhood in Leander, TX. This suburb is one of the fastest growing cities in the US and sits just north of Austin and 10 miles west from I-35.